Back Home For A While
26.12.11
Bonjour la blogo !
Comme je vous l'ai promis, voilà un post OUTFIT ( Oui Oui Oui ), pas de monuments, pas de décor, pas de nourriture. C'est ma tenue portée à Noël, malheureusement ( ou heureusement ? ) je n'ai pas pu shooté à Strasbourg car la nuit tombe très vite, le temps de courir chez la famille, je ne compte même plus mes heures de voyage ( Paris > Troyes > Paris > Strasbourg > Montpellier > Paris j'ai mal à la tête en y pensant... ). BREF, je suis de retour à la maison et je profite du soleil et du beau temps pour faire un petit shoot !

Sinon à l'instant même je viens de voir que j'ai 200 followers, merci pour ceux qui sont fidèles et aux derniers arrivés ( malgré mes absences ! ) Tankiou Tankiou
Bisous
Heya blogo peeps !
As I promised, here is an outfit post ( ONLY ), no landmarks, no Xmas decorations, no foods, only clothes ! Actually, this is my Xmas outfit but sadly ( or happily ? ) I couldn't make a shoot in Strasbourg because the night falls at 5pm, and due to the short time there, the travelling hours ( Paris > Troyes > Paris > Strasbourg > Montpellier > Paris I had a headache just thinking about it... ) Anyways, I'm finally home and I'm enjoying the sun & the warm weather, ideal to make a photoshoot !
Besides, I just reached the 200 followers <3 <3 Thanks you for those who follow and the newcomers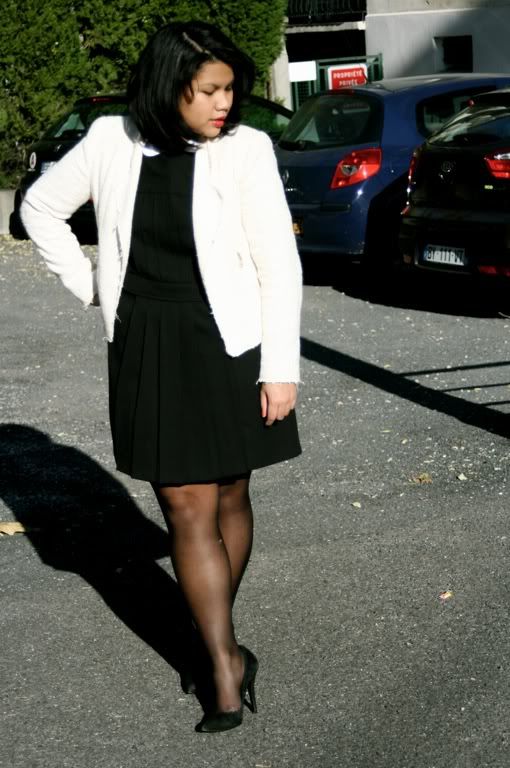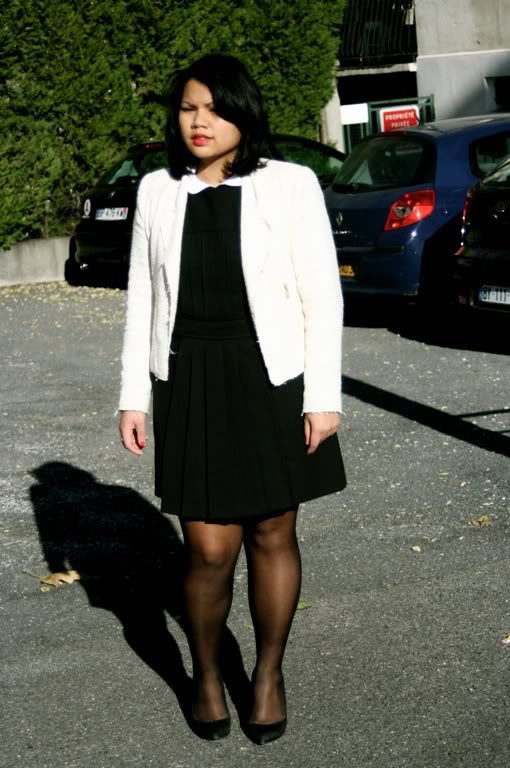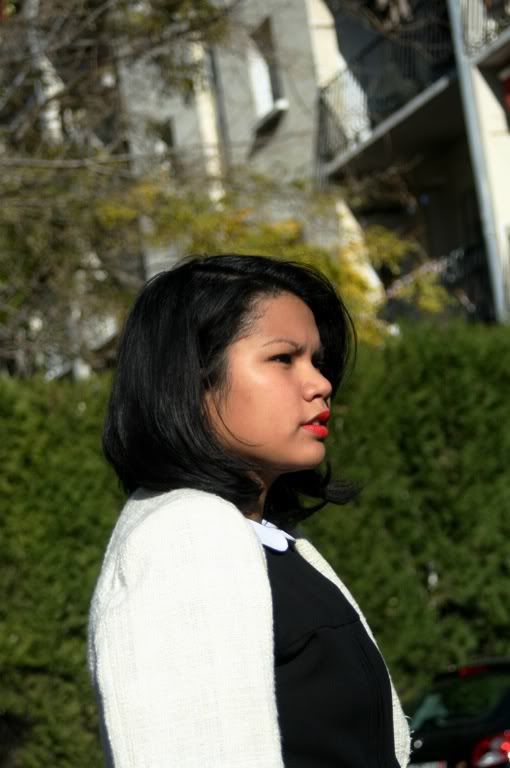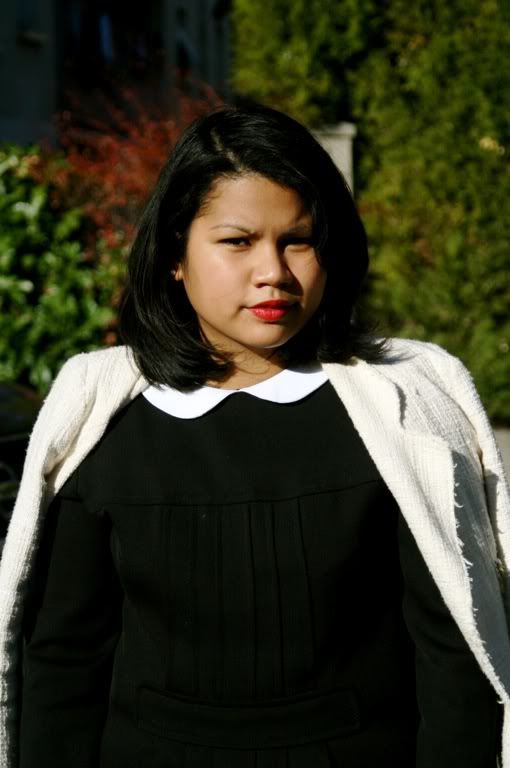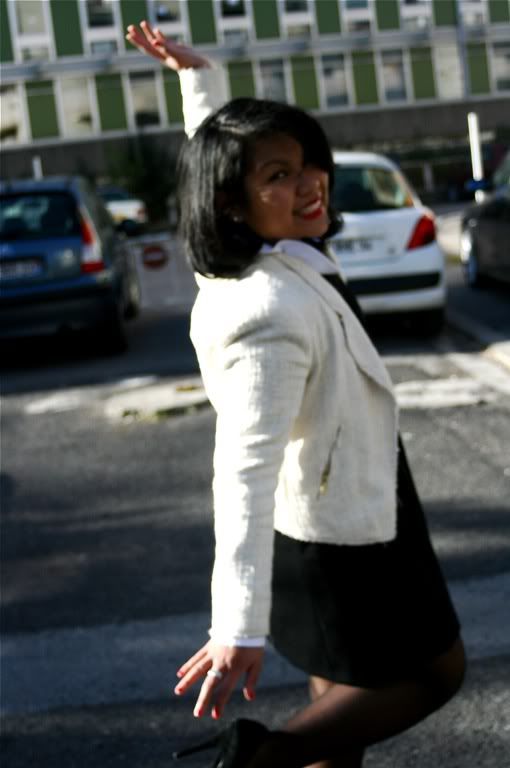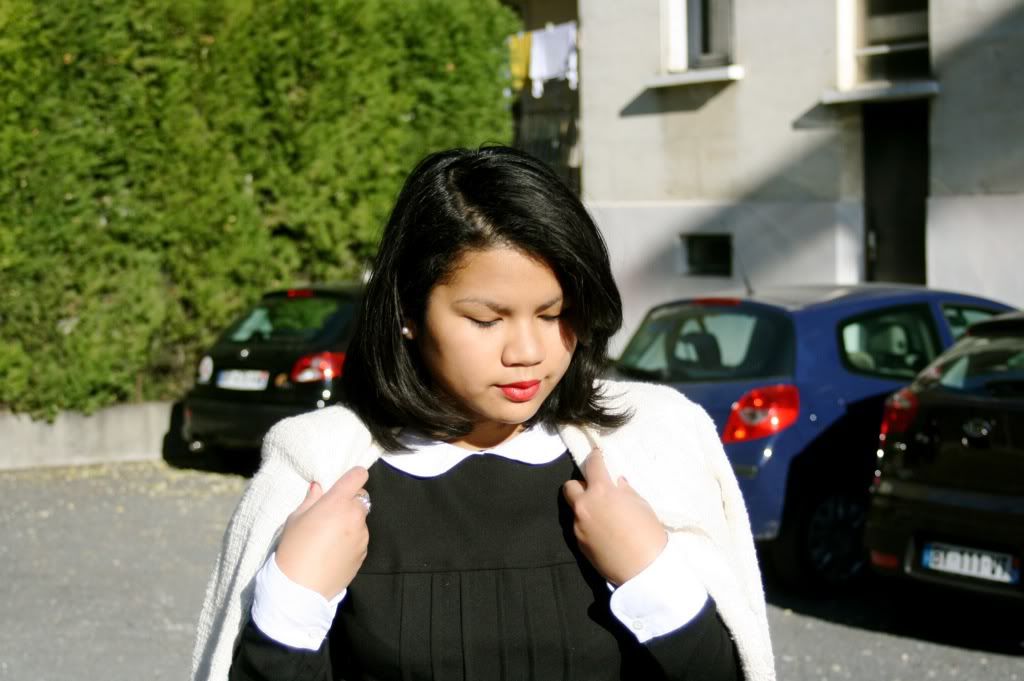 Je vous présente ma toute nouvelle robe de chez Tara Jarmon, cela fait un moment que je rêvais d'une robe ou d'un haut en col claudine.
I introduce you my new dress from Tara Jarmon, it's been a while I've been dreaming for a dress or a top with a peter pan collar.
My brother who recently caught the fashion virus !
Mon petit frère qui a également choper le virus mode !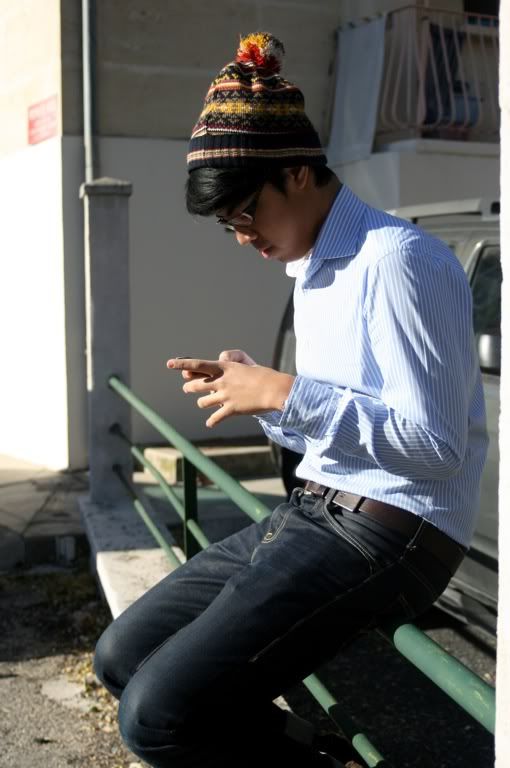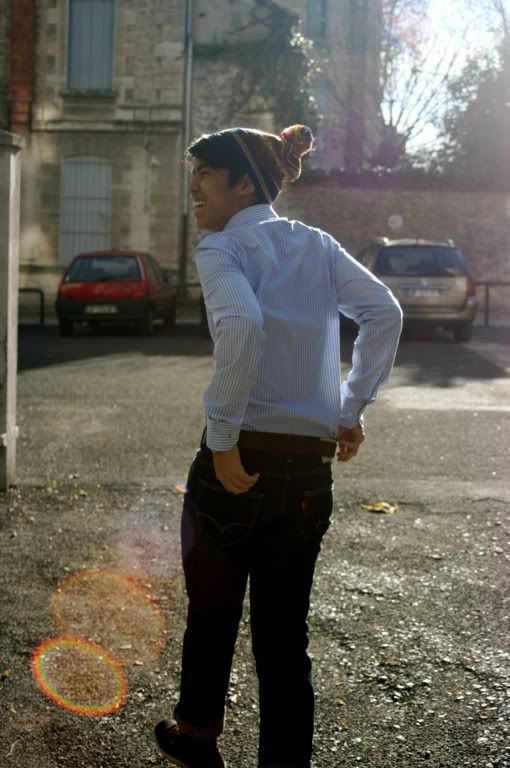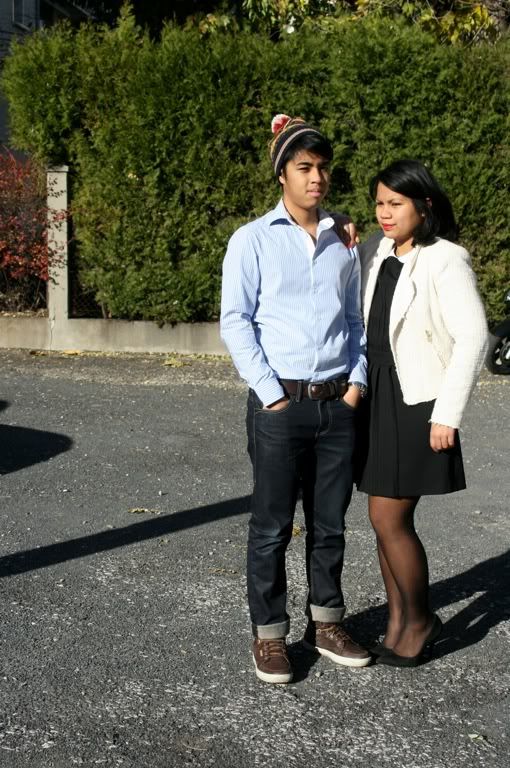 HER : Robe / Dress : Tara Jarmon // Chaussures / Shoes : Zara // Veste / Jacket : Zara
HIM : Chemise / Shirt : Jodhpur // Jeans : Levi's // Chaussures / Shoes : Timberland // Bonnet / Beanie : Asos