Bonjour la blogo,
Comme promis voici un petit post tenue ! Alors ce weekend je suis allée faire du shopping visiter Murcia, vous pouvez en effet remarquer le contraste avec mes précédentes photos, car j'ai littéralement cramée après 3 sessions plages, en témoigne mon logiciel Iphoto qui quand je clique sur Améliorer je deviens littéralement noire, mais je ne vais pas m'en plaindre, car mes visites régulières sur les blogs français me font un peu peur avec les collants, les manteaux en plein mois d'Août... Malheureusement je n'ai rien acheté en soldes ( faut dire j'en ai acheté des choses ! ) mais bonne nouvelle ! Je pars à Stockholm en Août en Amoureux donc je vais peut être shopper de la mode suédoise !

Hey blogo people,
As I promised here is an outfit post !!! This weekend I went shopping visiting Murcia, you can indeed notice how tan I am compared to my previous post, I literally burnt after 3 beach sessions ! Even my Iphoto app on my Mac turn me black on the picture when I click on "Improve" !!! Anyways, I won't complain since I'm kind of worried about what's going on in France with all those pants, coats and tights on french blogs... Sadly I didn't buy any sale item there because I already did a lot of shopping but the good new is I'm going to Stockholm which means I'll shop swedish fashion !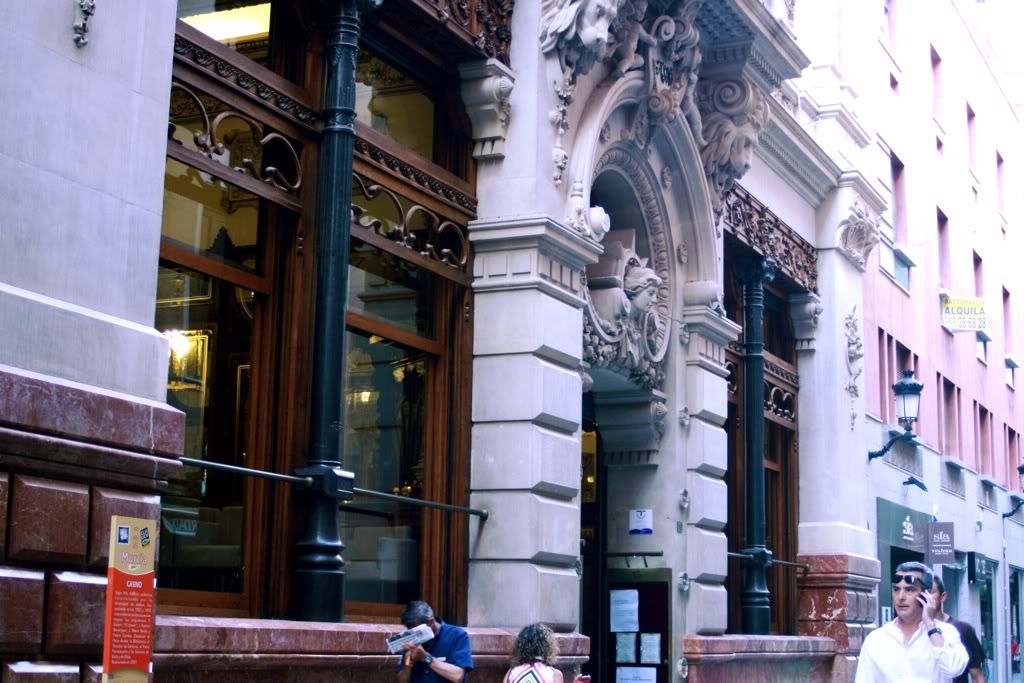 A little french touch / Une petite touche française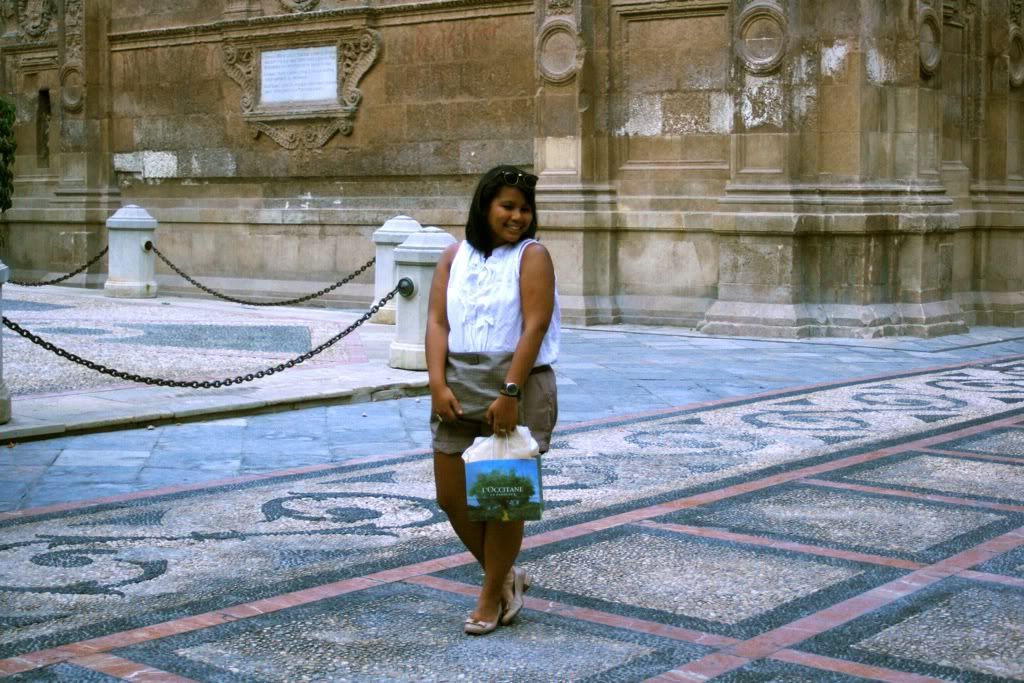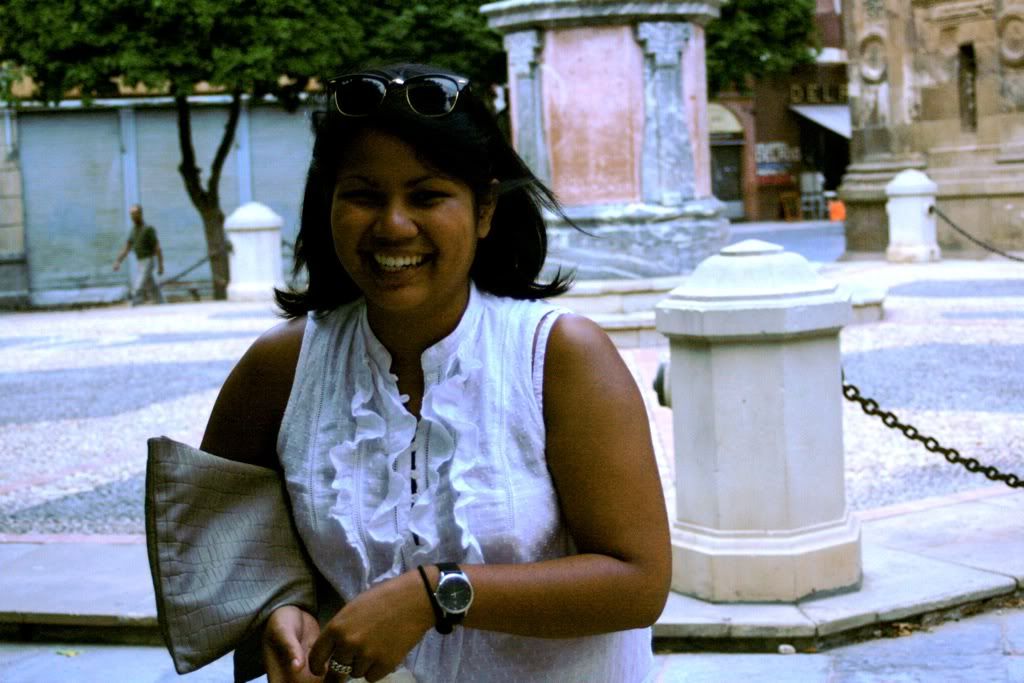 We had a drink in a place hold by french people there were so lovely
Par hasard nous sommes allés boire un verre dans le seul lieu tenu par des français !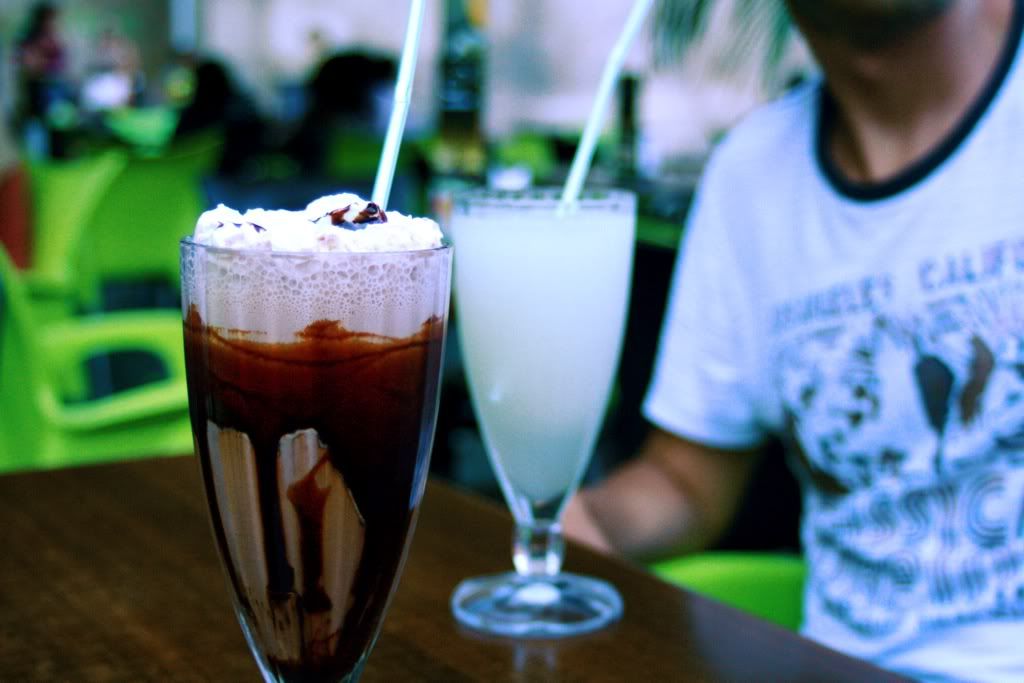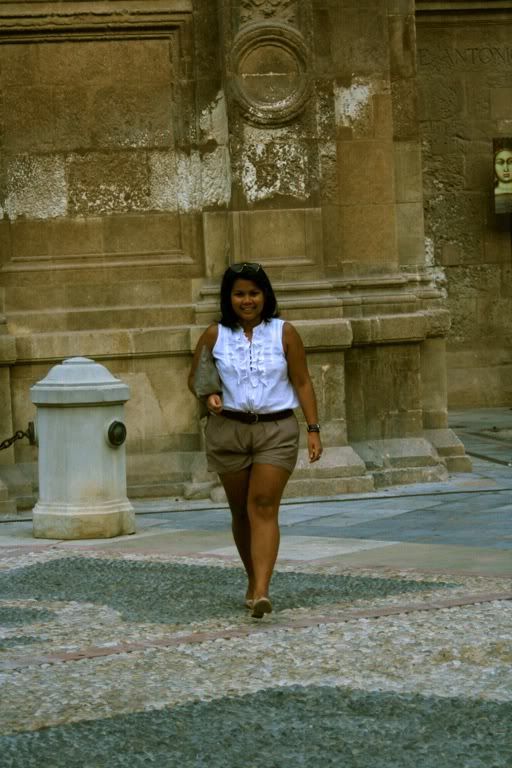 Et pour le fun
Et pour le bétisier, je me suis récemment mis au kung fu ( .... )
And for the blooper, I just recently learn kung fu ( I know it's not funny sorry )
Top / Haut : ZARA // Short : Fde La Passion // Ceinture / Belt : H&M // Pochette / Clutch : Sequoia // Sunglasses / Lunettes de Soleil : Ray Ban ClubMaster // Chaussures / Shoes : Heyraud