Blogger Encounter
21.6.11
Bonjour la blogo,
Et oui c'est bien Emilie de
My Little Fashion Diary
que j'ai eu le plaisir et l'honneur de rencontrer sur Montpellier, malheureusement comme je l'ai dis précédemment nous n'avons pas eu beaucoup de temps pour prendre des photos mais en tout cas ce fut un réel plaisir ( qui est de très bon conseil d'ailleurs ) ! J'ai pris en photo ma tenue séparément car je l'aime beaucoup, certes elle est noir et blanc mais je veux faire des débuts prudents dans la "chicisation" de ma garde robe. Je porte le haut et le collier que j'ai posté précédemment avec une nouvelle jupe dont j'adore le détail de satin sur les côtés.
Hello blogo peeps;
Yes, it's indeed Emilie from My Little Fashion Diary I had the pleasure and honor to meet in Montpellier, sadly as I mentionned previously we didn't get enough time to shoot photos so I did mine on my own with the help of my brother. We talk a lot about fashion and she is a good adviser ! As I said before I'm pretty much inspired by Olivia those late days and I'm trying to give my wardrobe a "chic" touch but I opted for a black and white outfit with color touch to be concious ! As you can see I wore all the thing I posted in my last post and a little black skirt with a nice satin details on the sides.
Meeting Emilie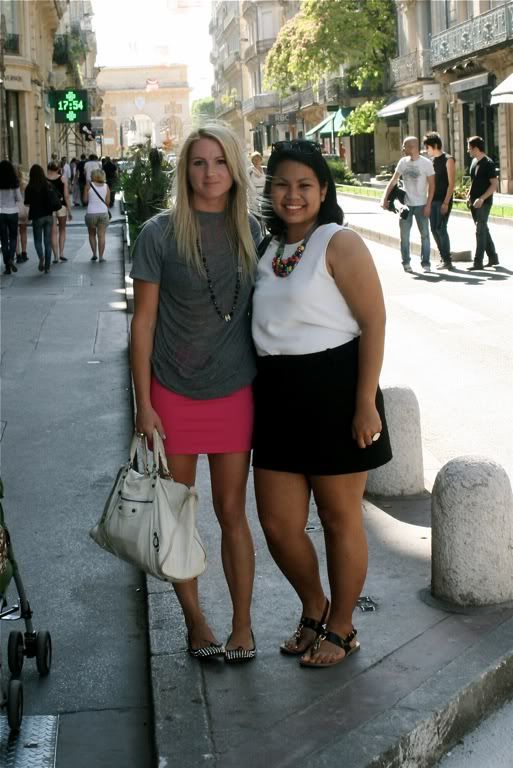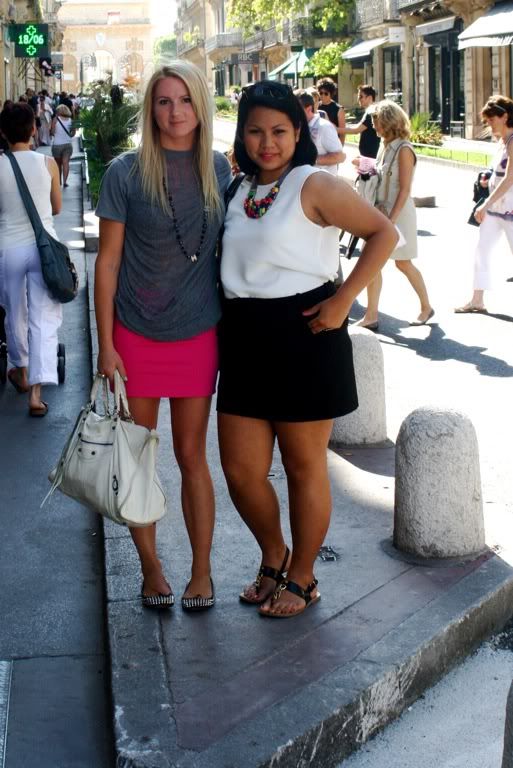 OUTFIT / TENUE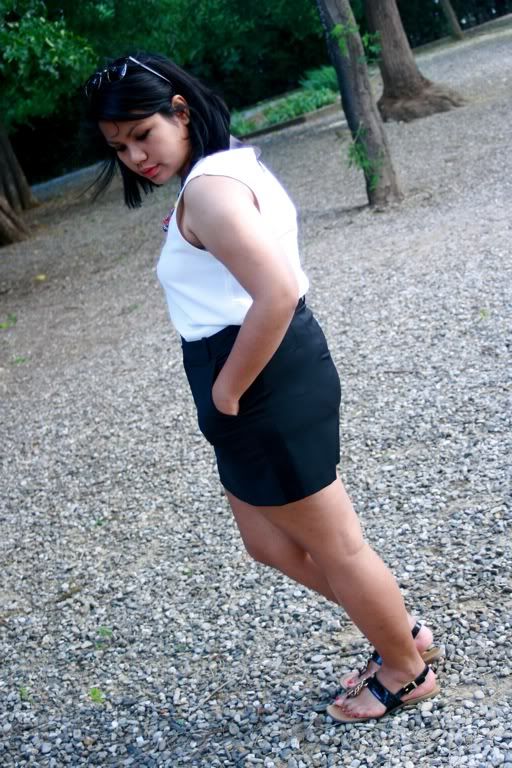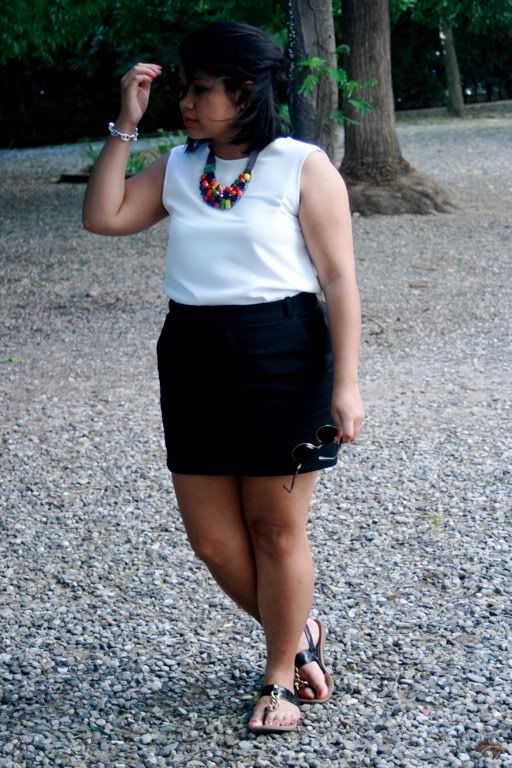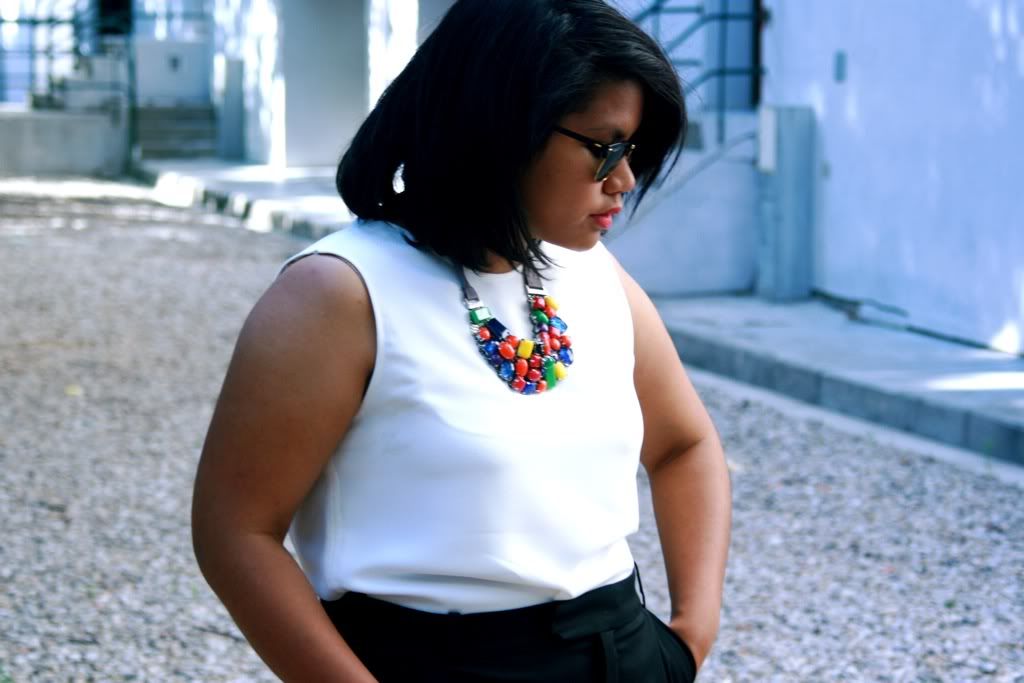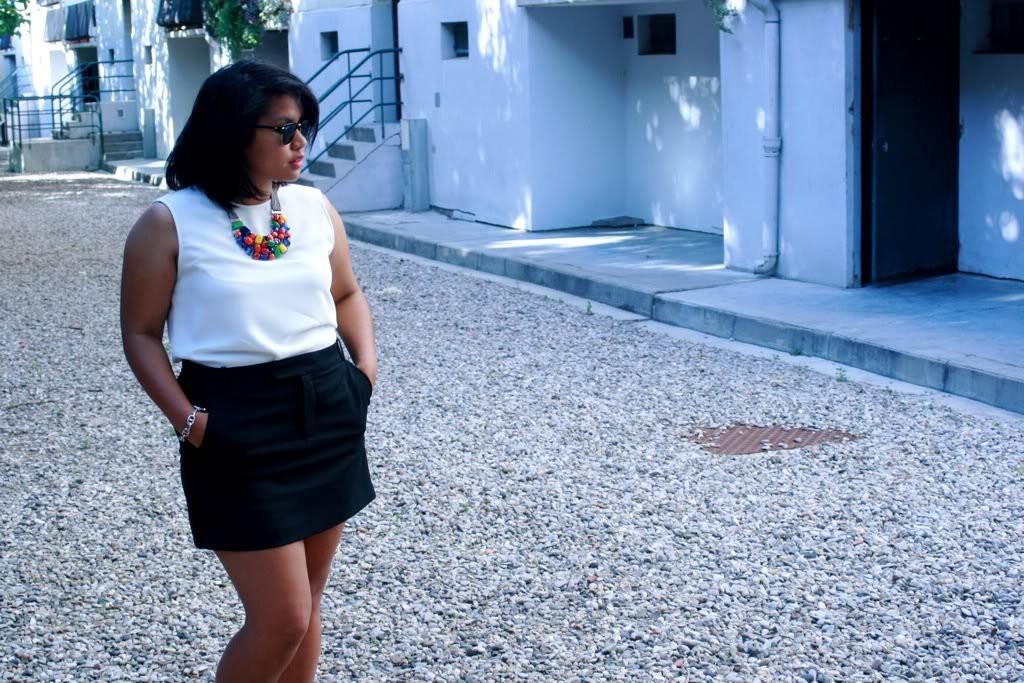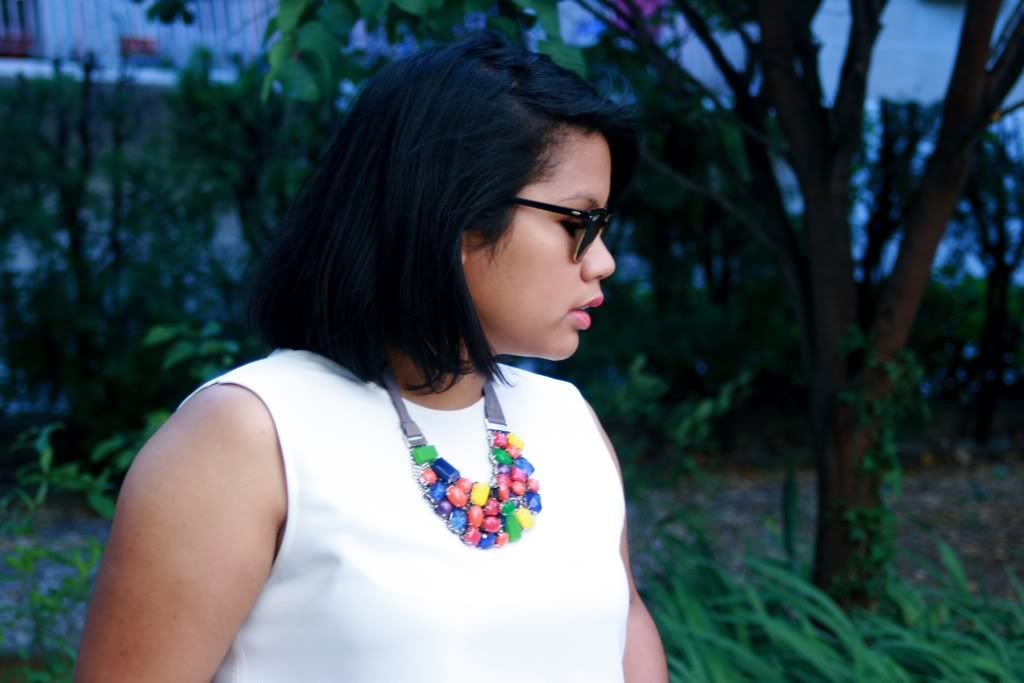 All Clothes Zara, Shoes : BCBG MAX AZRIA, Sunglasses : RayBan ClubMaster
Tenue entière : Zara, Chaussures : BCBG MAX AZRIA, Lunettes de soleil : RayBan ClubMaster
PS : I'm sorry for the ugly scenery / background, Je m'excuse du décor, c'est vrai que ce n'est pas très glam !