Hello guys !
I want to thanks first all thte 44 persons who left me a comment on my previous post! It melts my heart !!
Thanks you !!
I'm finally back in the cold and cloundy Nancy, sadly the only day we've been in Murcia it was rainy so it was impossible to do some photoshoots :( anyways I've been in that Sushi restaurant in Murcia named Enzosushi, that I higly recommand if you ever go there ( I know you're not a lot but still ). The atmosphere was amazing and the staff very polite and nice, the design was amazing. I couldn't take picture of the whole restaurant but here it what we ordered.
Bonjour la blogosphere,
Je tiens tout d'abord à remercier les 44 personnes qui m'ont laissé un commentaire sur le post d'avant ( record ), ça me touche énormément. Merciiii
Je suis finalement de retour dans mes petites contrées froides et nuageuses de notre chère ville de Nancy, malheureusement entre mes "révisions" et la pluie qui nous a fait une petite surprise le seul jour où nous allions à Murcia. Cependant je me "rattrape" avec un petit post culinaire. Mon cher et tendre m'a ammené dans un japonais connaissant mon faible pour les sushis. Etant habitué "aux japonais tenus par des chinois" celui ci m'a littéralement laissé bouche bée ! L'ambiance design et zen de ce restaurant et la serviabilité du personnel en font le meilleur japonais que je connaisse. Malheureusement je n'ai pas pu prendre tout le restaurant en photo mais voilà ce que nous avons mangé.
The table presentation / la présentation de la table
They offered saké and appetizers / On nous a offert du saké et des appetizers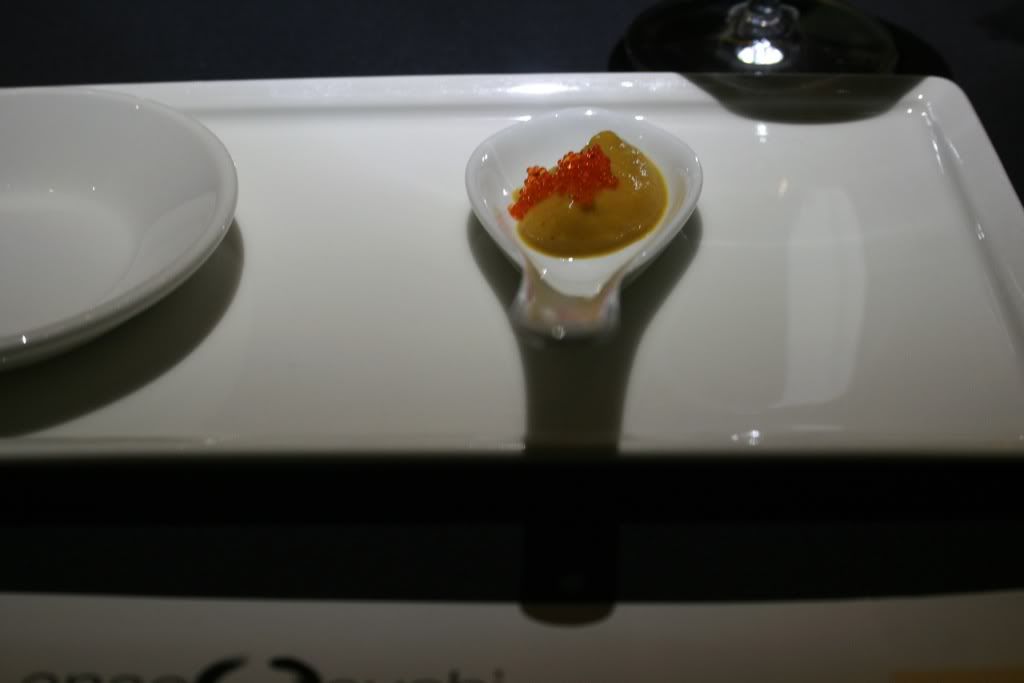 And then the sushis
Et maintenant les sushis.
My favorite used to be californias but those futomaki salmon were just incredible !Mon point faible c'est les californias mais je dois admettre que les futomaki saumon m'ont cloué par terre. Il y avait de la langoustine et de la pate tempura dedans pour le croustillant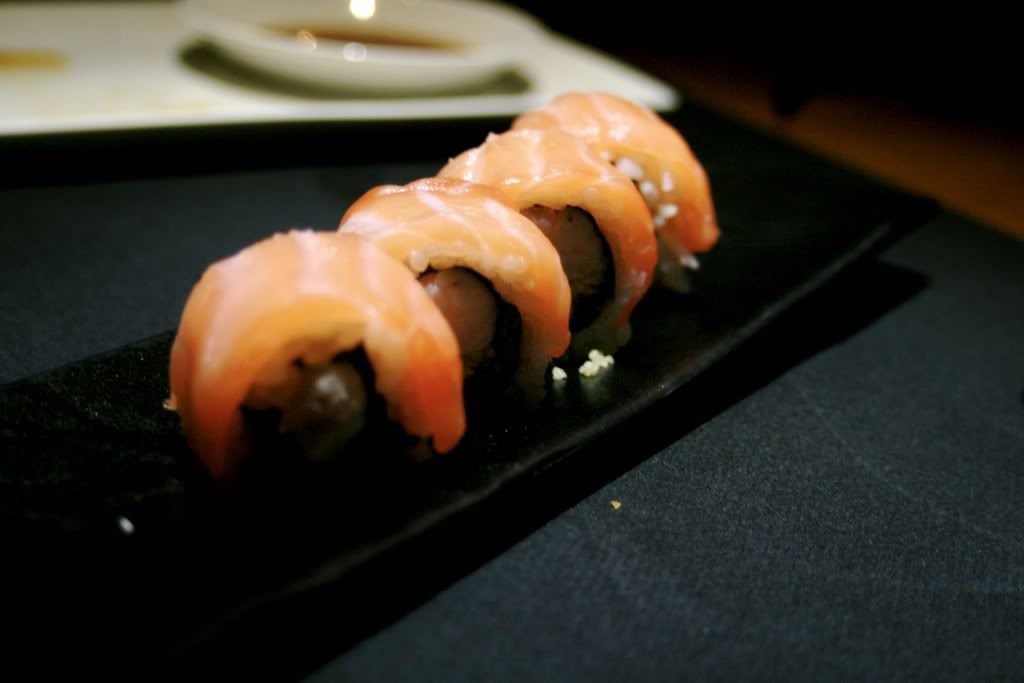 I was suprised because normally in france there's some formula including miso soup, yakitori meat and sushis so it might look a little bit expensive. Don't go there if you are very very hungry because those are small units! hahaha
Habituée au menu avec soupe miso brochette yakitori et sushi, le restaurant m'a paru un peu plus cher et il l'est effectivement un peu plus pour un porte monnaie espagnol. Mais n'y allait pas quand vous avez une faim de loup car les portions sont quand même petites !!
I'm in the middle of my exams so I'll do some photos maybe end of the week or next week, by then see you.
Je suis en plein milieu de mes examens donc je ferai des photos en fin de semaine ou la semaine prochaine, d'ici la je vous embrasse
Hannah