Colors VS Shades of Black
11.3.11
Hello back blogogeeks,
I finally finish my exams, now only wait and see. The bad new is I went ill right after the exams but today I was great enough to do a photoshoot with my friend Khadija :) There was this cute and quiet park at 3 mins from my place where I thought it could be a good scenery for the photoshoot. The interesting fact is that my outfit was colorful whereas her's was black/grey, which explains the title.
Bonjour la blogosphère,
J'ai enfin fini mes examens, il ne me reste plus qu'à attendre. La mauvaise nouvelle est que je suis tombée malade juste après les examens donc je ne pouvais pas faire de photos. Mais allant bien aujourd'hui, je suis allée faire un photoshoot avec mon amie Khadija juste après lui avoir fait des sushis :) J'ai trouvé ce petit parc tranquille à côté de chez moi, idéal pour une scéance photo. Par pur hasard, nous nous sommes retrouvé avec deux outfits complètements opposés, moi totalement de couleur et elle plutôt noir. Ce qui donne ça.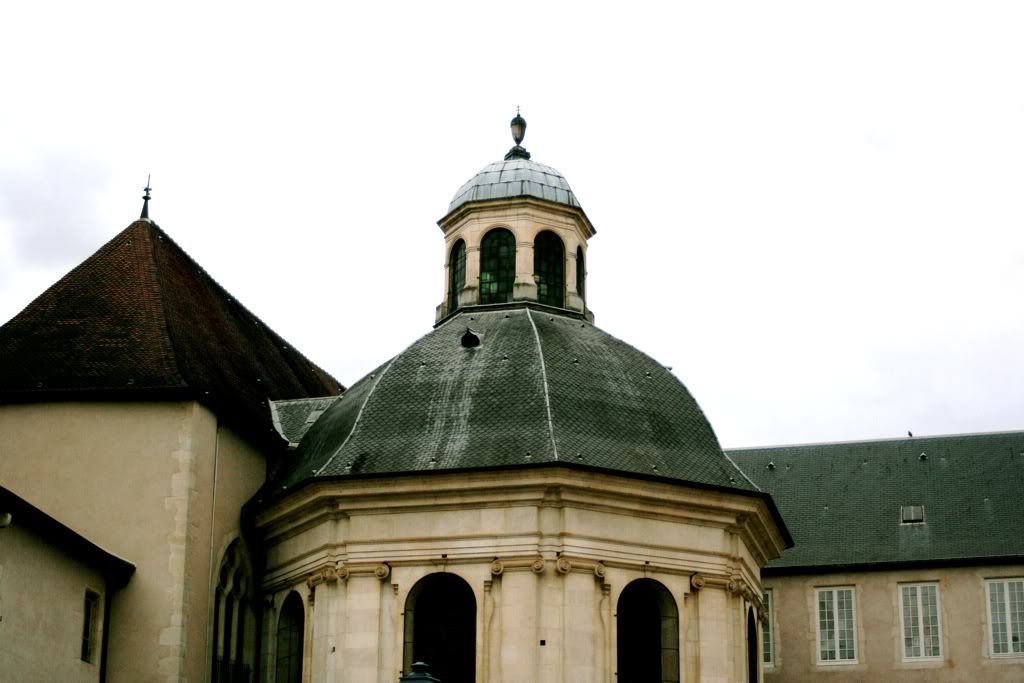 Khadija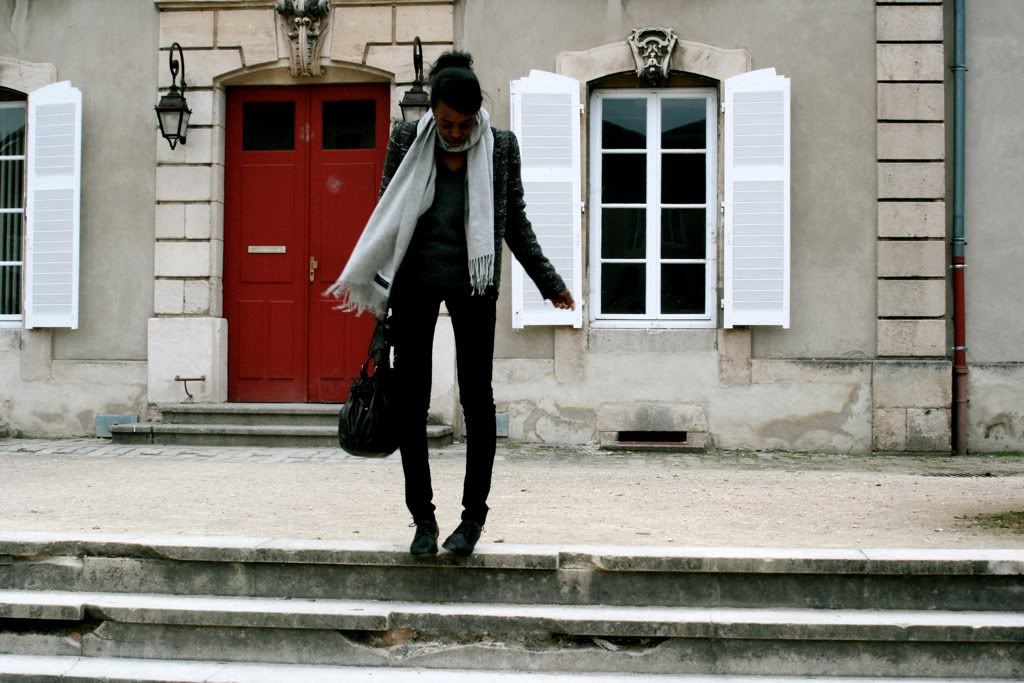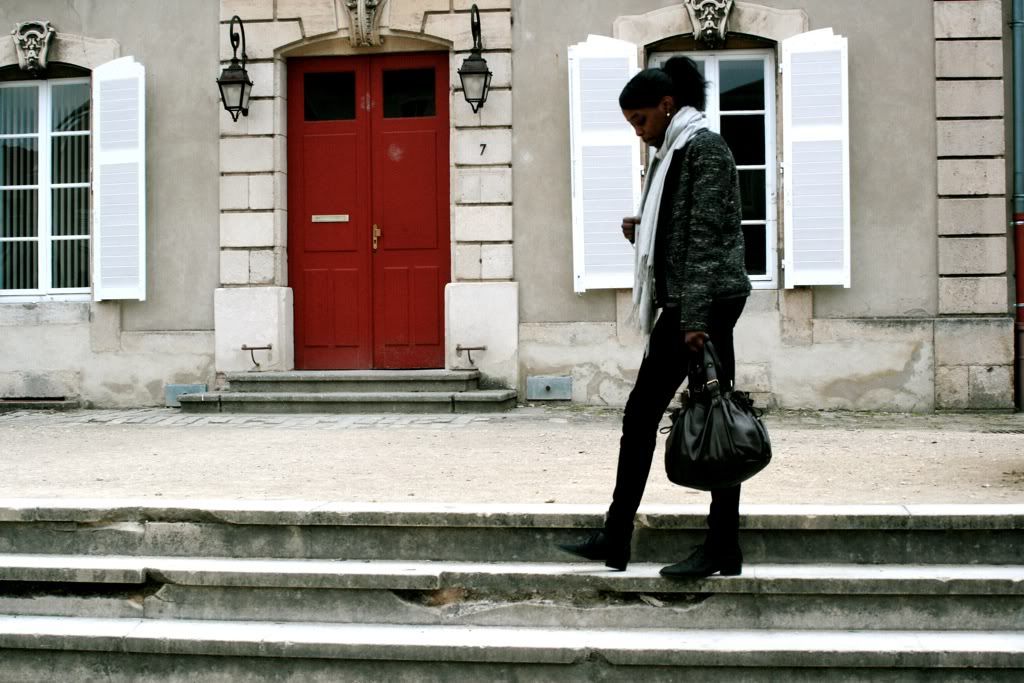 Jacket / Veste : Kookai
Bag / Sac : Gérard Darel
Shoes / Chaussures : André
Slim :
Scarf / Echarpe :
Hannah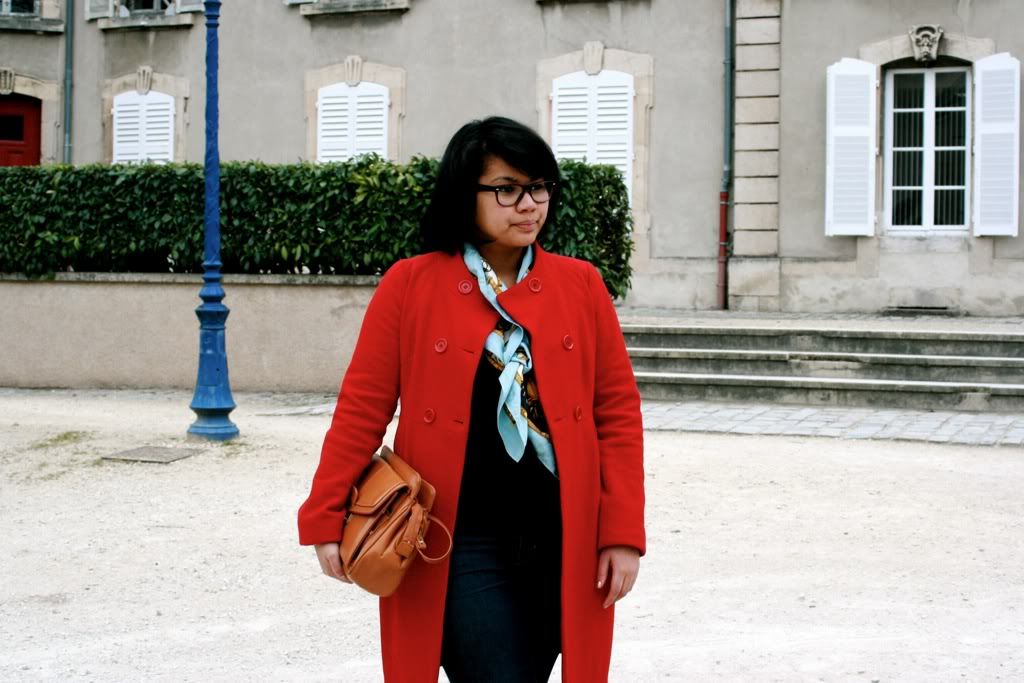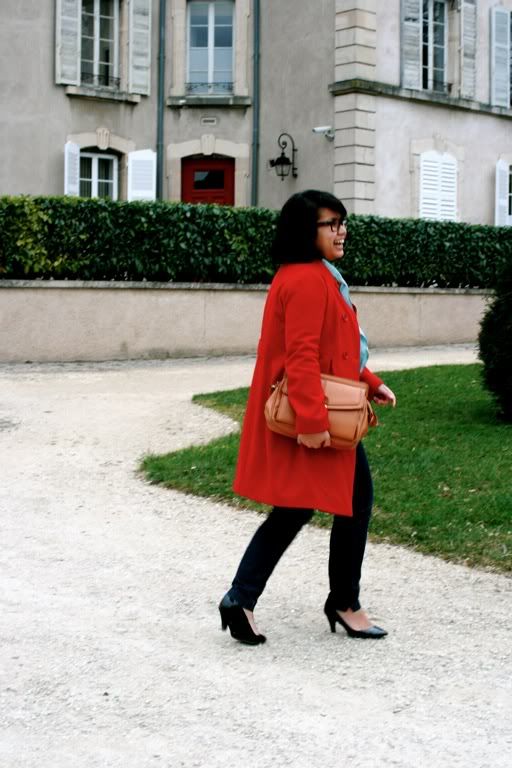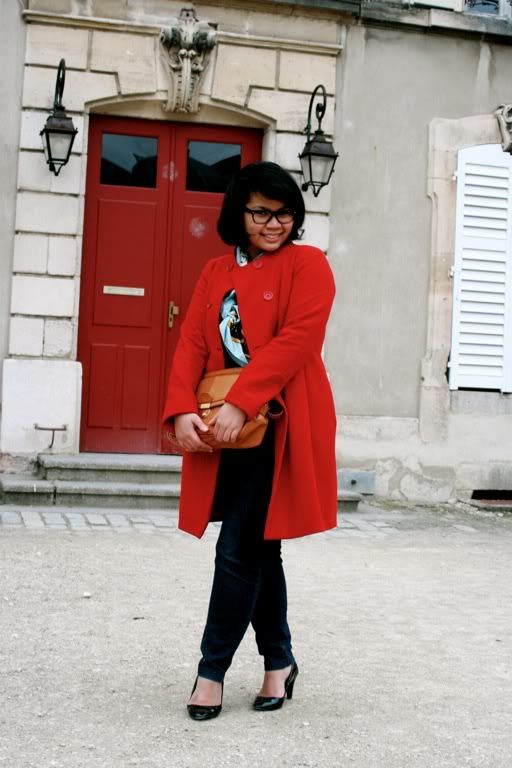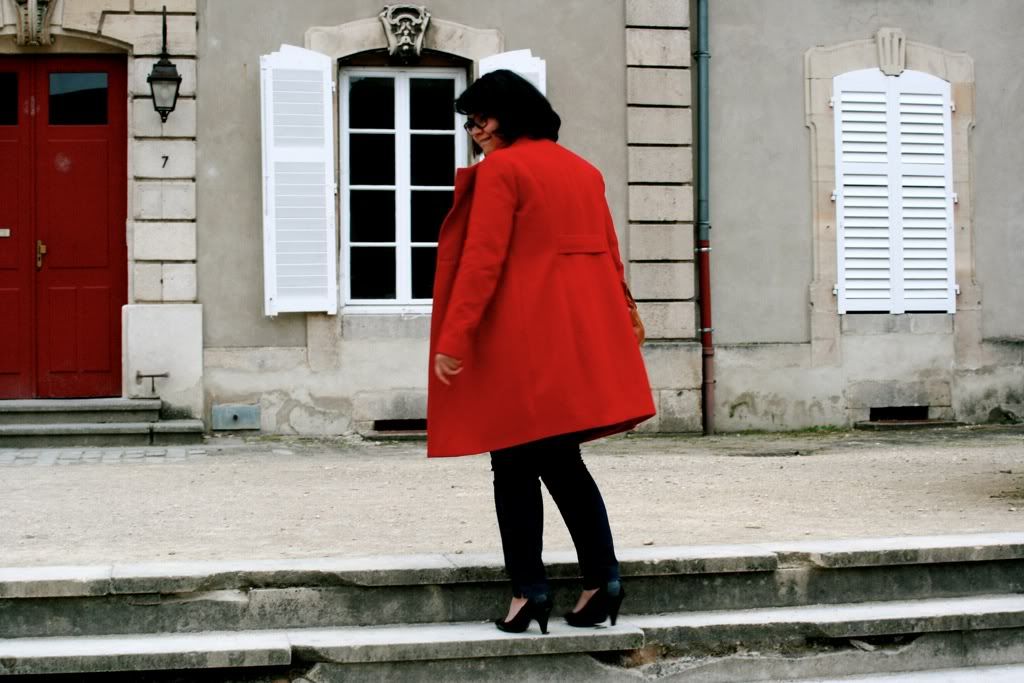 Coat / Manteau : Alain Manoukian ( Old )
Jeans : Zara
Heels / Escarpins : Zara
Bag / Sac à main : Vintage ( London )
Scarf / Foulard : Vintage
Top / Blouse : Zara