Let's the fashion show begins!
11.2.11
Sorry guys I know that my entry date back from so long, but I didn't have the time and I lost the USB cable of my camera... so I hope this entry will compensate my huge delay !
I'm a part of the fashion association of my business school and my dear friend Patricia organized a fashion designer competition which leads to a fashion show. This was really brillant. Sadly I can't give you pictures of the proper fashion show now because of contrats and blablabla but it will come soon !
Since it's was my first fashion show and it was supposed to be huge I decided to set the standards high ! So I pull out a long dress !
Excusez moi pour ce long retard mais faute de temps et parce que j'ai perdu mon cable usb je n'ai rien pu faire pour l'instant, j'espère que ce post compensera !
L'association de mode de mon école de commerce, dont je fais également parti a pour but d'organiser un concours des jeunes créateurs lorrains pour soutenir la mode dans la région de lorraine. C'était un évènement magique. Malheureusement je ne peux pas publier les photos du défilé en lui même à cause des droits d'image/propriété intellectuelle mais je vous promets de les mettre bientot !
Etant donné que c'était mon premier défilé, j'ai décidé de mettre la barre haute et sortir THE robe longue !
A huge thanks you to Pavee who accepted to bear my narcissim
Un grand merci à Pavee qui a bien voulu enduré une séance shooting un peu narcissique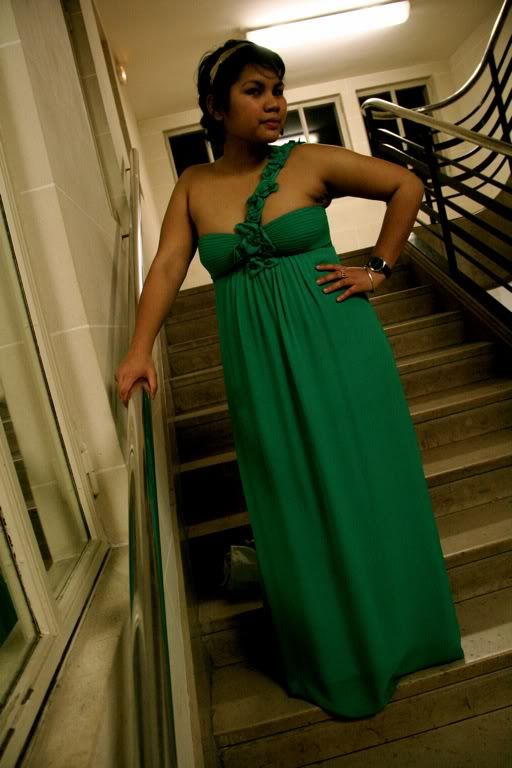 My friend Guillaume you saw on the previous post also agreed on posing for my blog as well he was in smoking !
Mon ami Guillaume qui figure aussi sur un poste précédent a bien voulu posé avec moi pour mon blog !
Excuse me for my non-model shape but we will get along with it ! / Excusez moi je n'ai pas exactement la taille mannequin mais on fera avec !
Dress / Robe - BCBG Max Azria
Serre Tête / Headband - BCBG Max Azria