I spotted that dress on one of my friend but at this time it was impossible to find it. Then after, 10 different Zara in 3 differents malls, I found it. THE bow dress for only 20 euros at Zara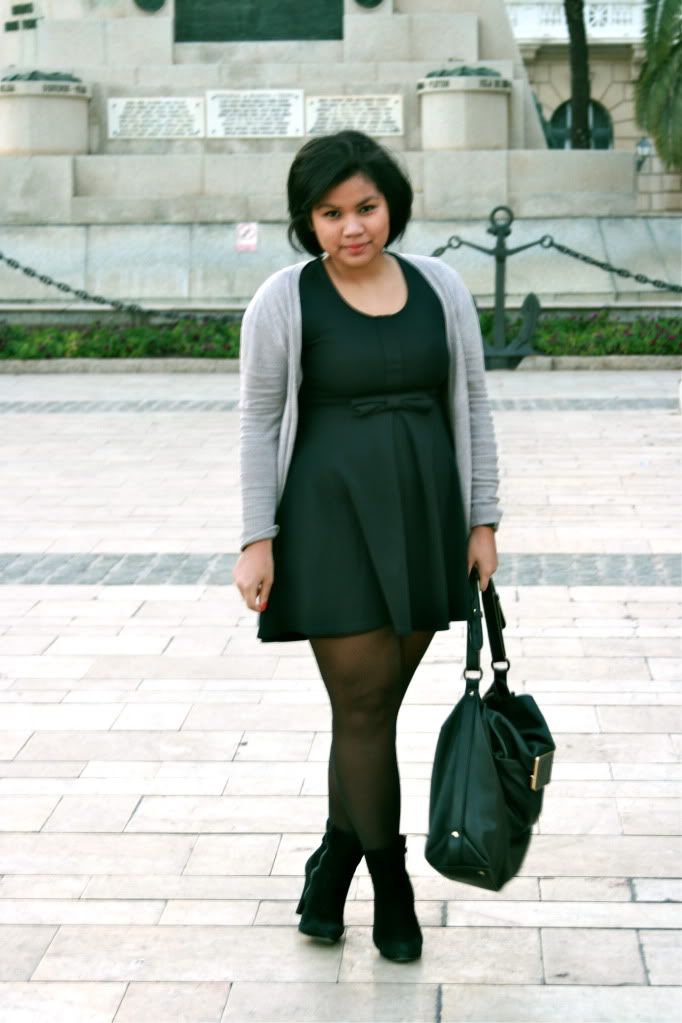 Sadly my boyfriend doesn't master the art of the reflex camera so this is the only full outfit post I got.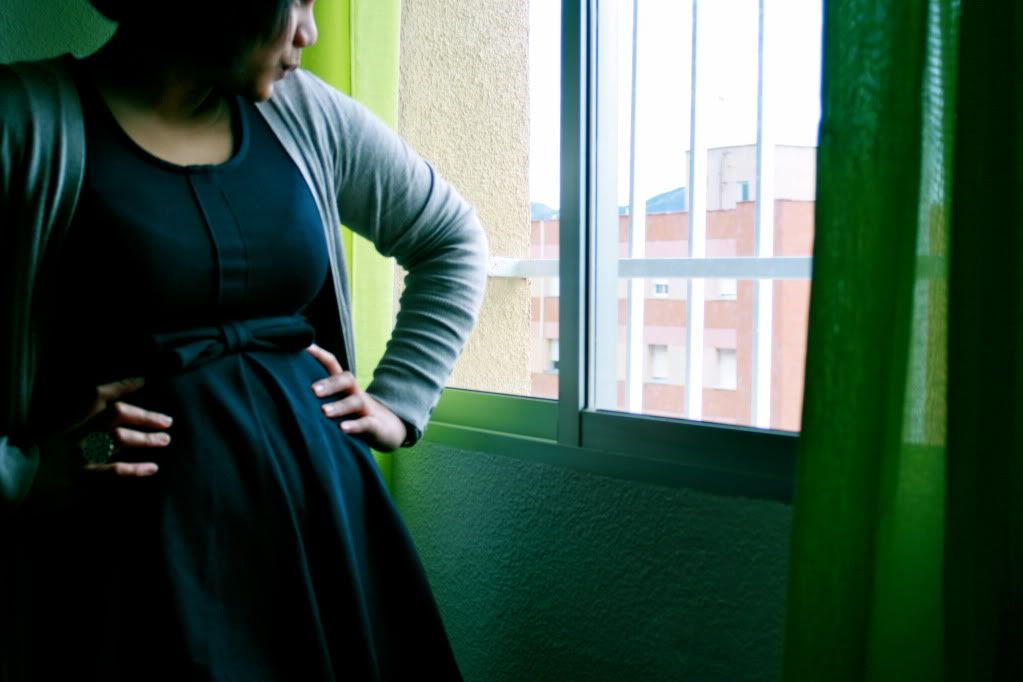 Sadly (again) I didn't manage to get a proper picture of my tight with a column of bows (or butterflies we don't really know...)
Dress and Cardigan - Zara
Tights - Primark
Shoes - La Chausseria
Bag - Sequoia
Because his new desigual pants is not so bad at all here is a picture of how he's dressed.