44BC That's Vintage Man!
19.1.11
First I would like to thanks all the bloggers who left me a comment for my first real and decent outfit entry because I just started my blog and getting 12 comments is really warming my heart. Thanks you guys

Je tiens d'abord à remercier les personnes qui m'ont suivi et les personnes qui ont commenté le blog, étant donné que je viens tout juste de le commencer ça fait tout chaud au coeur d'avoir 12 commentaires sur mon premier veritable post "outfit".



You're into vintage ? Me, I'm defying you with ultra vintage, the ruins of the Carthago Nova theater date back from 44BC, perfect place to do new shoots for my blog. After 3 unsucessful attemps to visit it ( in Original Version please : cerramos el teatro a las seis blablabla ) we finally manage to visit it. Since I planned in my mind to do it overther, I adopted the perfect outfit to do touristic tour : a reflex camera which weight like 1000kg in the bag ( which is full of stuffs you don't need but you have to carry ) and 10cms of heels. Who said that fashion go along withpracticality? Anyways I want to thanks my boyfriend who doesn't really understand the utility and the interest and the necessity and ???y to do thoses photos but he agreed on doing them.
Vous faîtes dans le vintage ? Moi je fais dans l'archi vintage, les ruines du théatre romain de Carthago Nova datent de 44 av. J.-C. , cadre parfait pour faire des nouvelles photos pour mon blog. Bref après 3 tentatives pour aller le visiter ( en VO si vous plaît : cerramos el teatro a las seis blablablabla ) enfin on a pu le visiter. Ayant planifié de faire les shoots dans les ruines, j'avais donc la tenue adéquate pour faire des visites touristiques à savoir un appareil photo qui pèse 1000kg dans le sac, des talons de 10cms ( à la louche ) bref depuis quand mode rime tel avec praticité ? Je tiens quand même à remercier mon chéri qui bien qu'il ne comprenne pas l'utilité et la nécessité et l'intérêt et ???é de faire ces shoots il a bien voulu les faire.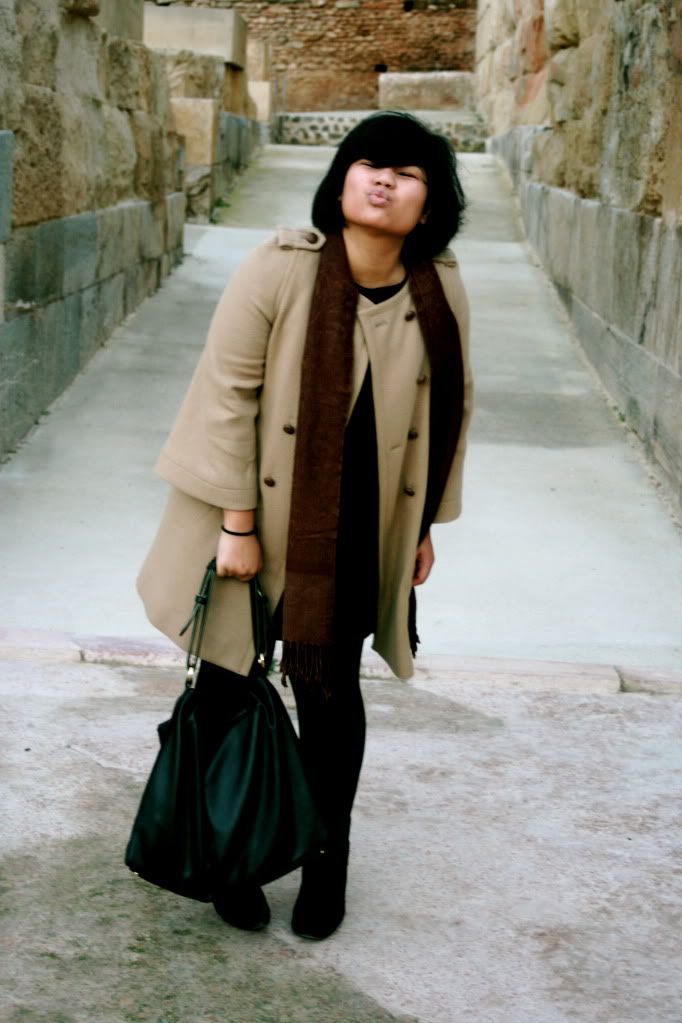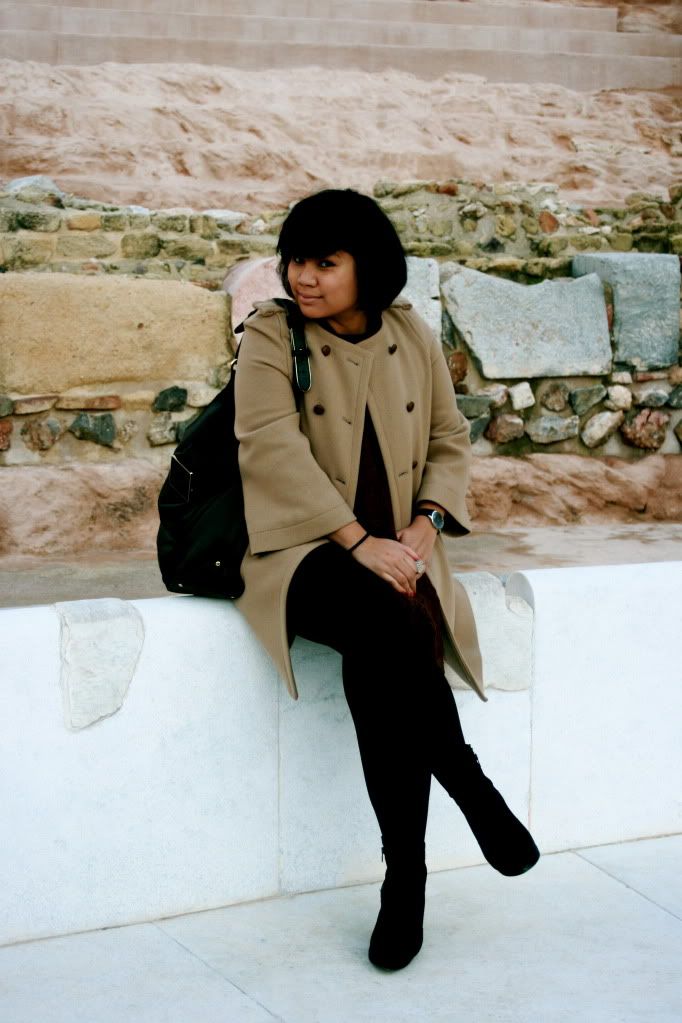 Coat / Dress : Zara
Shoes - La Chausseria
Bag - Sequoia
Ring - Tous
And a little picture of my boyfriend because he rocks his fred perry shoes and his calvin klein jeans.
Parce que avec ses petites fred perry et son petit jean tout slim il est tout craquant
Because I love this shoot. Parce que c'est une photo coup de coeur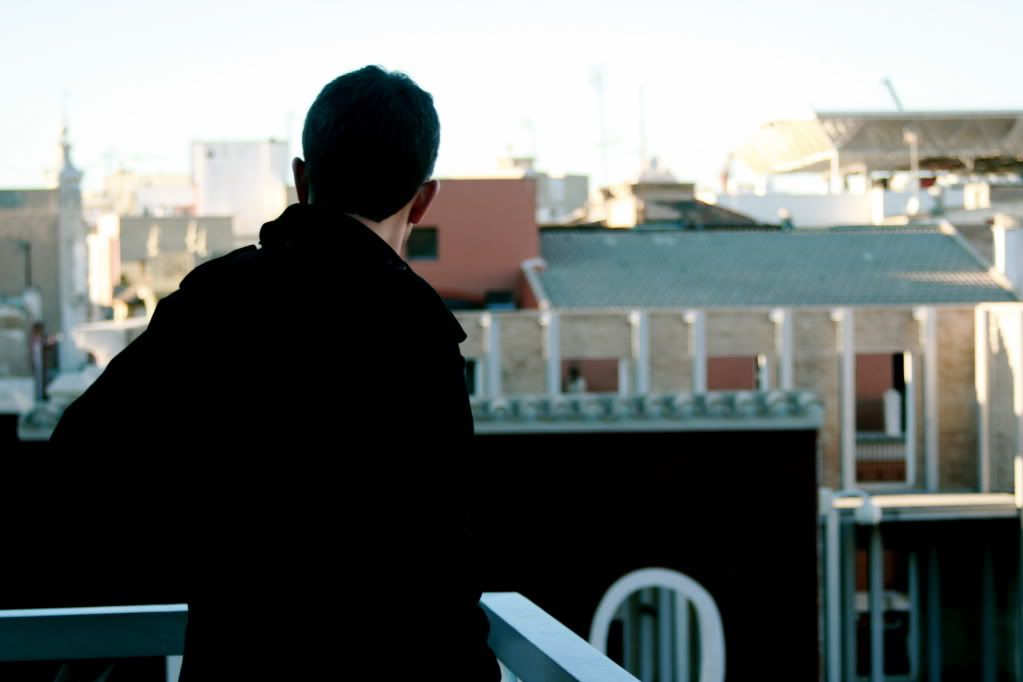 And them. Et elles aussi.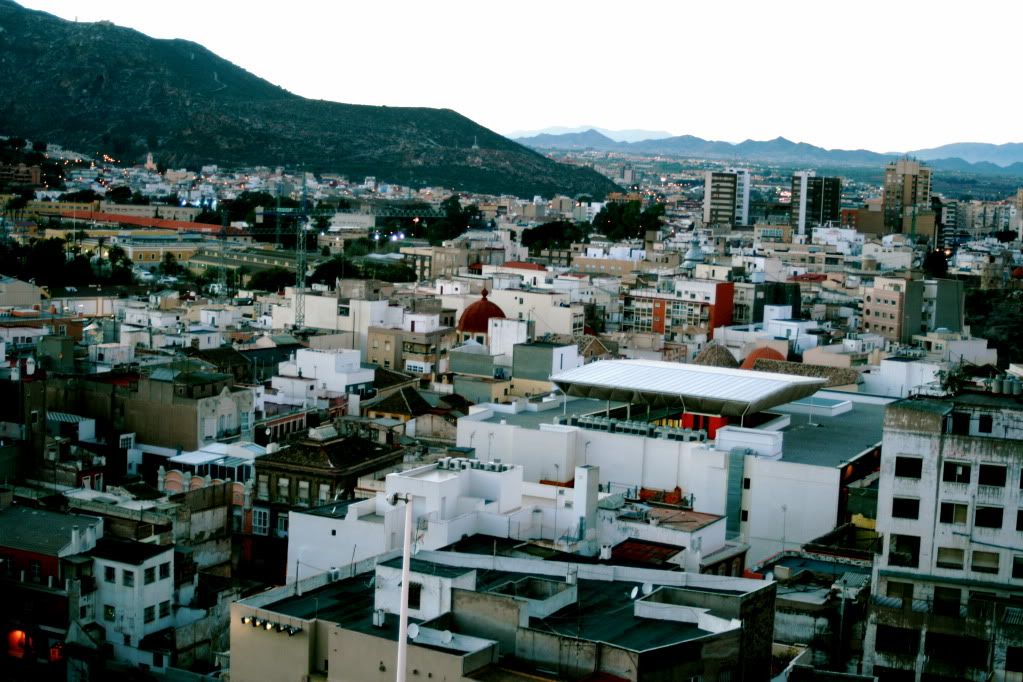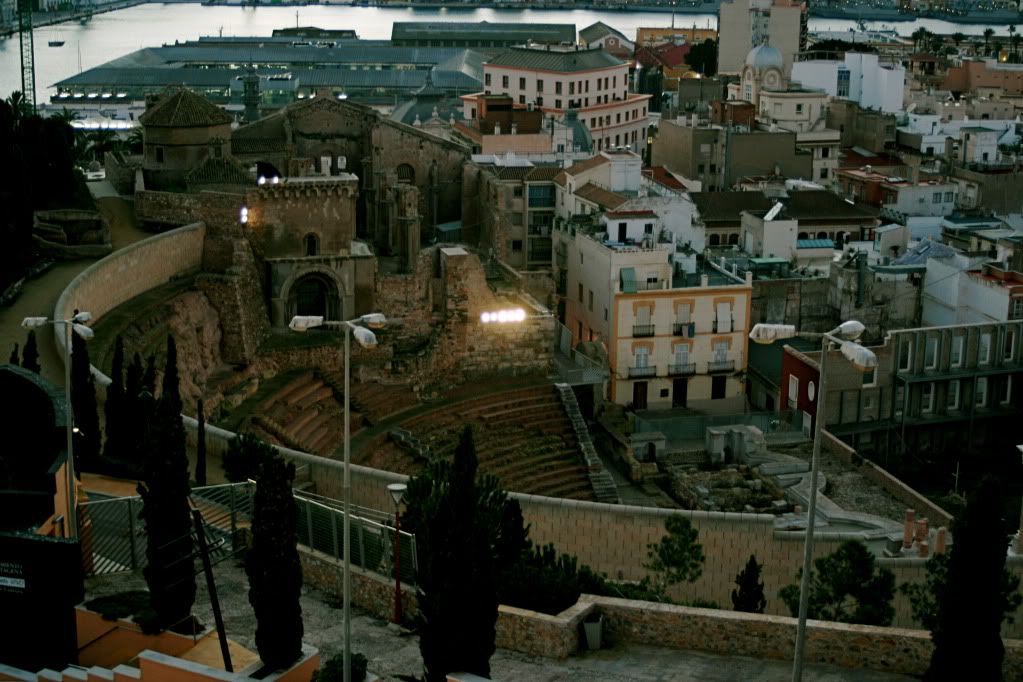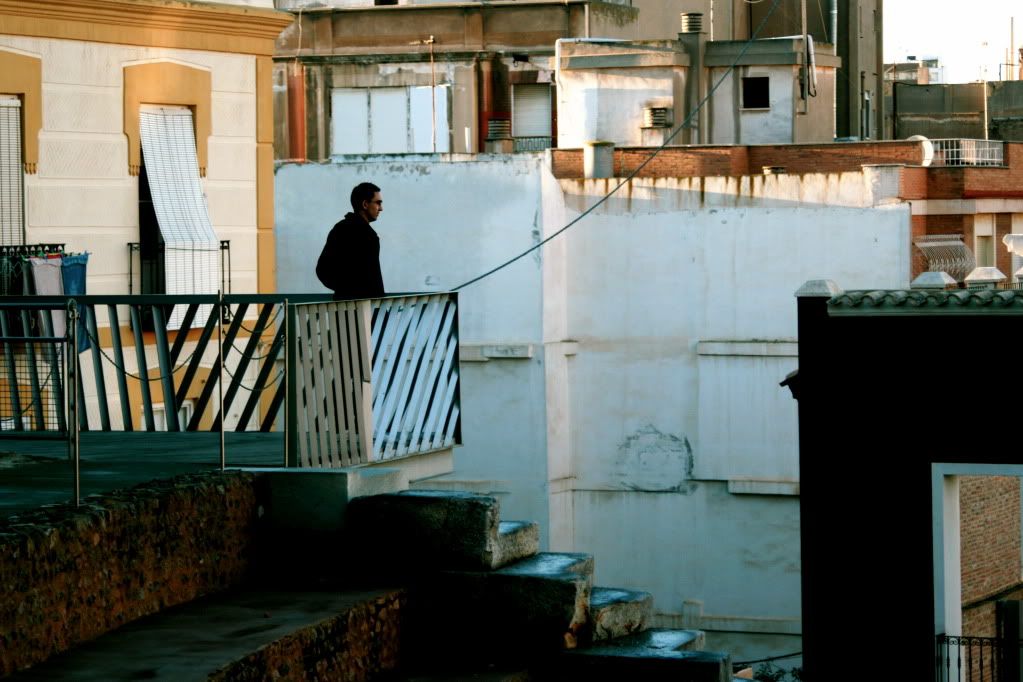 Sorry for the long entry